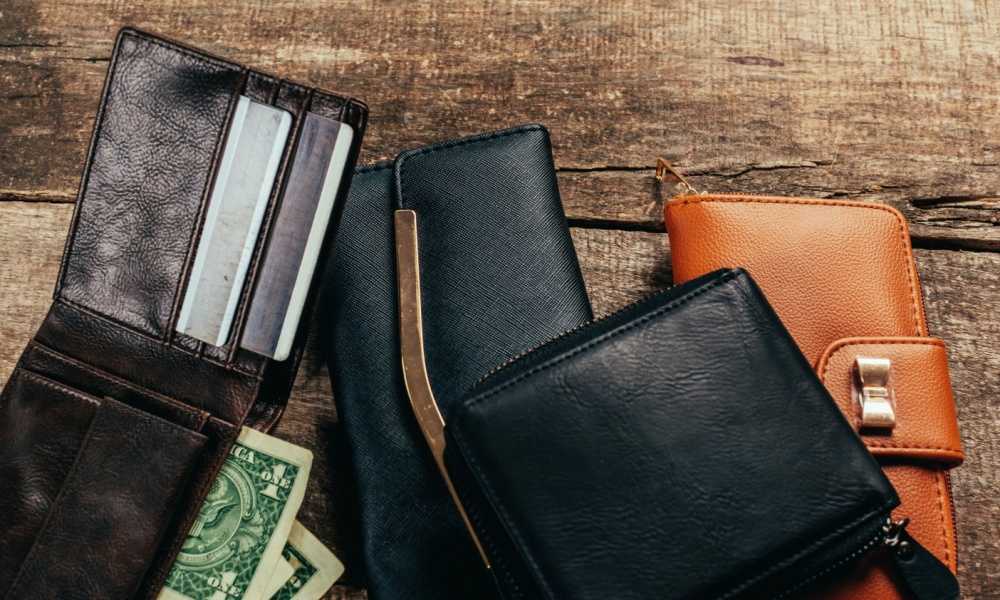 Bellroy Hide and Seek Wallet Review
Bellroy Hide and Seek Wallet: QUICK OVERVIEW
Wallets are an item of near necessity. They organize your money, keep it safe, and keep it tucked away where it can't be stolen easily. But wallets are more than just a place to put your money in. They can also be a way to show off your personal style, and they can even help to protect your credit card information from being stolen!

Depending on the type of wallet that you choose, there are a lot of different features that you might find. One such wallet we are talking about is the Bellroy Hide and Seek Wallet. While this chic wallet is known for its sophisticated look, does it have enough quality features to be worth investing in?
Bellroy Hide and Seek Wallet Review
The Hide and Seek Wallet from Bellroy is a simple wallet with a unique yet classic appeal. It is available in multiple colors and has a practical design.
Who Is this Product for?
This product is a great choice for men who want a simple wallet that will last for a long time. Because it comes in a few different colors, those who like to choose something to suit their personal style will find that they love this product too.

Additionally, this wallet is a great choice for those who want a simple wallet that can also provide great bonus features like RFID-blocking capability and a three-year warranty.

Unfortunately, this wallet is not a great choice for anyone who likes to carry a lot of money or cards around at once. While it has space for up to 12 cards and flat bills, the wallet will begin to bulge if you fill it all the way up. When filled like that, the durability of the wallet may be put at risk.
What's Included?
This wallet comes with nothing but the wallet! The wallet measures in at 3.3 inches tall and 4.5 inches wide. It is made from genuine leather. As mentioned, there is a three-year warranty included with the purchase of the wallet.
Overview of the Features
This wallet has a very slim profile that gives it a pleasing, chic look no matter what situation you are in. Slim designs like this one can fit more easily into the pocket of modern-style jeans. The overall appearance of this leather wallet is very classic, so you can be sure that it will stand the test of time in both durability and style.

This wallet is available in six different colors: caramel, charcoal, cocoa, navy, java, and of course, black. All of the colors are made from top-grain, environment-friendly leather that you can expect to look great even after many years down the line.

The card slots on this wallet can fit between five and 12 cards at any time. There is also a slot for flat bills. There is nowhere to put any change though, but that is common in wallets of this variety. This is a very standard size for this type of wallet, and you will find that it meets your size expectations very readily.

Bellroy provides something unique with this wallet. A purchase of this wallet also gives you a three-year limited warranty, which you can use to get a replacement wallet if something should break down more quickly than it should.
How To Use This Product
When you decide to purchase a leather wallet, you are making a choice to bring a wallet that will last for a very long time into your life. That durability, however, will be affected by how well you take care of the wallet.

In order to see your wallet in great condition for as long as possible, it is recommended that you take proper care of the leather. This means that you should clean and condition the leather a few times a year. With this kind of care, the wallet will last even longer.

This video gives a great introduction to taking care of a leather wallet like the Bellroy Hide and Seek Wallet:
Alternatives
If you like the idea of this wallet but prefer to choose something made out of vegan leather, the nokto Vegan Leather RFID Bifold Wallet is a great option. This wallet has a similar classic style to the Bellroy Hide and Seek Wallet but is available at a lower price.

For those who like to carry a lot of items around with them, you may want to try a trifold wallet like the Mt. Eston Trifold Mens Wallet. It provides just enough more space to be larger than the Bellroy Hide and Seek Wallet but without becoming too bulky.
Conclusion
Overall, we have concluded that the Bellroy Hide and Seek Wallet is a great choice for men who want the luxury of a classic leather wallet and the benefits of modern features like RFID protection. This wallet provides a medium capacity in a sleek, slim style that can suit nearly anyone.

Plus, it is available in a wide range, of colors, so you can be sure to find a wallet that fits your style. If you're not satisfied with its durability, there is a three-year warranty to protect you!