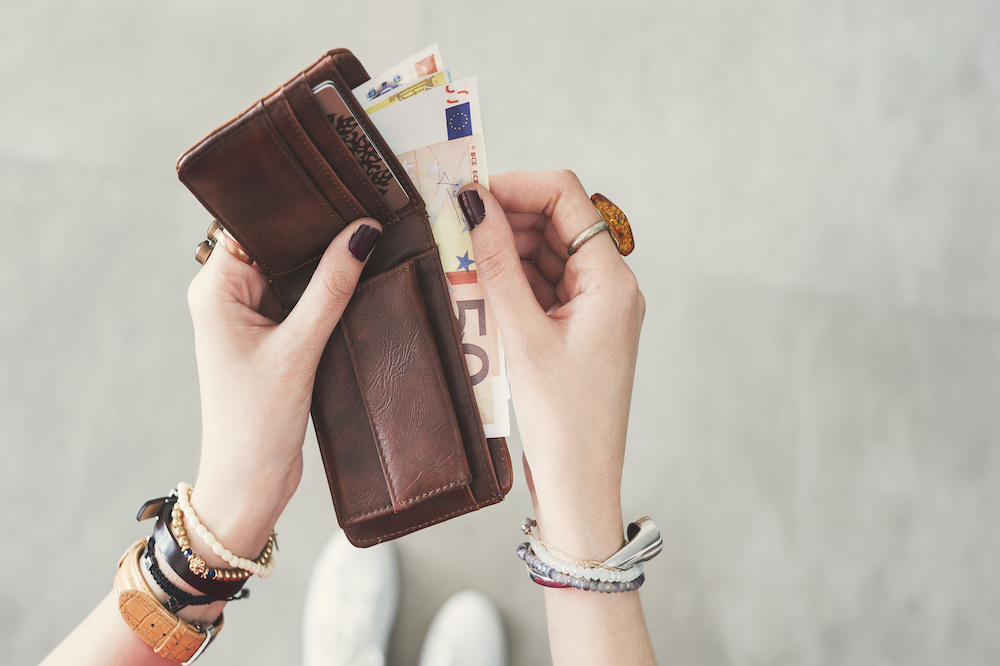 Secrid Wallet Review
In most cases, it is men who use wallets all the time because it is easy to slide into your pocket and go about your day. Your personal information and money are always with you, and you can protect your possessions easily. However, many men wish that their wallet wasn't as bulky or uncomfortable.
Fortunately, you will find a variety of wallets on the market. That said, it can be quite challenging to find the right one so we chose to share this Secrid Wallet review to give you a better idea of how it works. That way, you have the information you need to make a solid buying decision.
Secrid Wallet Review
Secrid is a brand focusing on pocket-sized products. Their industrial fashion and design come together to create something magnificent. Of course, everything is made in Holland with quality in mind.
While the company started in the late 1990s, it didn't get off to a good start until 2009. As of yet, there are no stores that sell these products. Everything is sold online through third-party websites, such as Amazon.
Who Is This Product For?
The Secrid Wallet is designed for men who want something a little slimmer than traditional versions. As such, it also works well to protect your privacy. If you have cards with RFID technology, this product will protect them and prevent hackers from stealing your information without your knowledge.
You'll find that this product comes in two colors, so it can match any outfit. Black wallets are ideal when you're wearing black pants and shoes while brown goes with everything else. Additionally, the slim-line appearance ensures that it won't be uncomfortable to sit on during the day.
What's Included?
Primarily, the wallet is designed as a single piece of leather. It has a space to hold cash, as well as an area to hold up to six traditional credit cards. Its button-end closure is also ideal because it can't be opened easily unless it is in your hand.
Overview of Features
This wallet is a mini version of the traditional wallet so it is designed to fit in modern pants pockets that might be made a little smaller for a tailored fit. Hence, you won't have to worry about it being uncomfortable throughout your day or having to wear it in the front pocket where it might fall out.
This wallet uses RFID-blocking technology. Many credit cards have this feature where you can hover the card over the reader at the store without having to swipe or insert it. The issue is that thieves can also easily "read" the information without pulling the card out of your wallet.
With that in mind, the blocking technology ensures that this can't happen. Of course, the wallet is also sturdy enough that the card won't break or bend. You'll find this product can hold 12 cards maximum, or eight embossed cards, as well as money.
How to Use a Wallet?
Every man learns early on how to use a wallet. Many times, they have it mastered by the time they are teens and might have money to spend. However, this one is a bit different because of the RFID-blocking technology, so we thought we'd spend a little time helping you learn about it.
When you initially open the wallet, you will see two little pouches by the button closure. These are where you will keep your cards. The one on the outer edge, labeled Secrid, is where you will put RFID-enabled cards to protect them from exposure.
If you have more than six credit cards to protect, you can store them in the section labeled cash and cards. The protective barrier is the paper-like piece that goes around everything else. We will explain that in a little bit.
The wallet also comes with a metal money clip where you can store cash or other paper items you'd like to keep on hand. Of course, it is best to work with no more than 10 bills, in whatever denomination you prefer.
You can fold the bills in half and have them standing vertically, which isn't the "normal" way to do it. Otherwise, you can put the cash in as you normally would (horizontally) and then wrap the money around the metal clip.
Once you have everything arranged in the wallet the way you desire, you should make sure that it is all tucked away nicely. Then, you will fold over the large white paper-like piece over your cash. This works to keep it hidden.
If you choose to lay the money horizontally, the bills might peek out a bit, but that won't hurt anything. As such, the cards tucked behind the cash are protected with the paper-style RFID technology bit.
When you fold the other flap over on top of the white piece, the second set of cards are also protected. Then, all you have to do is affix the button closure, and you are good to go.
Sometimes, though, you might find that the wallet bulges too much. Depending on the number of cards and money, it might be a good idea to remove something that is non-essential. Otherwise, your wallet might be too uncomfortable to have in the back pocket.
Alternative
While we are sure you'll love the Secrid Wallet, we did want to give you another product to consider. That way, you can make a more informed buying decision.
The Vaultskin NOTTING HILL Wallet also features the slim style, but it uses a zipper instead of a button closure. It also features RFID-blocking technology and holds coins and cash.
Just like the other product, this one can fit a total of 12 cards. You'll find, though, that this one is a little less expensive and comes in four colors.
Conclusion
As we finish up this Secrid Wallet review, we really liked that the Secrid Wallet looked slim and stylish without being too overbearing. Some products focus primarily on looks without considering how comfortable they will be. This one focuses on both aspects.
Plus, you will never have to worry about your personal information or credit card numbers being copied or activated because of the RFID-blocking technology. Whether you're going overseas or to the local market, you will remain safe. Therefore, it is quite affordable when compared to other products, allowing you to purchase one in both colors to use with any outfit.