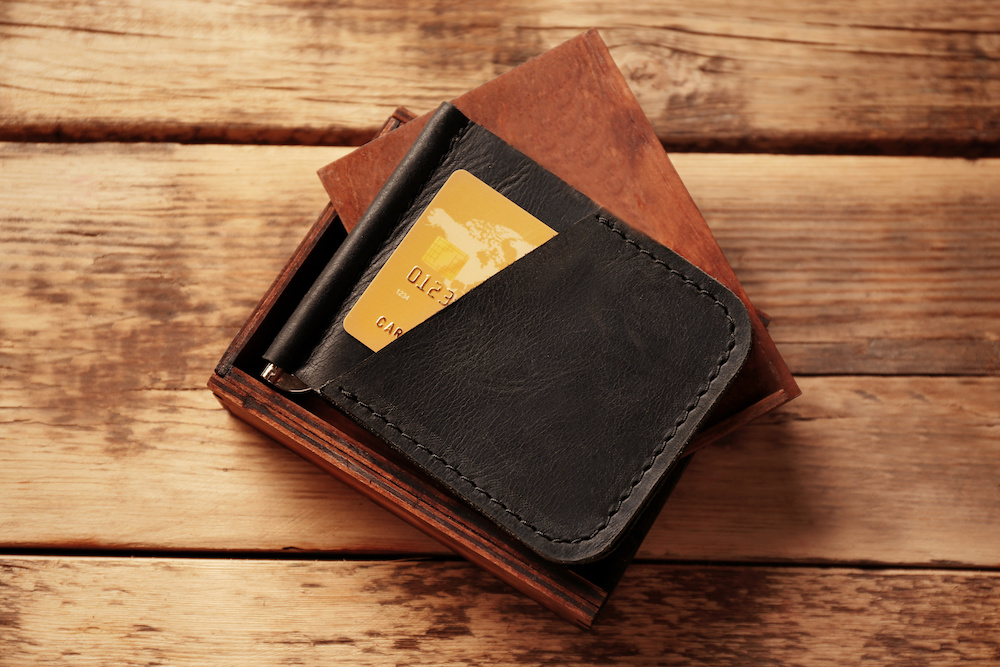 Roco Minimalist Aluminum Slim Wallet Review
Roco Minimalist Aluminum Slim Wallet
The primary objective of this wallet is to make sure that you keep all your data to yourself. With the implementation of RFID chips in debit and credit cards, as well as passports, in the early 2000s, this technology has been under intense scrutiny.
With the RFID-blocking lining, you'll be able to disrupt RFID readers, if you happen to be near one. You'll also find that the Roco Minimalist Aluminum Slim Wallet is a great way to keep all of your most valuable cards and pieces of identification organized.
It is far too often that people throw their cards into a pocket in their bags instead of keeping them safe in a wallet. This design helps to take the hassle out of an overfilled wallet or none at all.
Who Is This Wallet Meant For?
As you can likely tell, this wallet is designed for absolutely anyone who wants to shield themselves from digital thieves. It's always better to be safe than sorry, and with an RFID-blocking wallet, you can make sure your personal data is kept private. The Roco Minimalist Aluminum Slim Wallet is also an excellent idea for minimalists.
There's no reason as to why you should be carrying up to 20 different credit, debit, savings, and identification cards at a time. You would be far better served if you only had what you needed on you. With the reasonable amount of storage in this wallet, you can help to reduce the clutter in your pockets or bag.
What's Included?
Everything that you need is already included in the overall design of the wallet. Its complete design is why it's such a great tool to have for travel and everyday use.
When you receive your order, you'll find the wallet, an instruction manual on its features, and a new rubber band. There aren't any other accessories you'll need to get the most out of the wallet.
Overview of the Features
To make the wallet more effortless to use, there was an added upgrade for the 2019 version. The band on the outside of the wallet is substantially wider, which makes it easier to store more bills. You'll also find retrieving your cash from the wallet will be more straightforward with the larger band.
The entirety of this wallet is crafted using high-quality aluminum, which is a well-known RFID-blocking material. It is also one of the more affordable materials that are non-toxic and environmentally-friendly. Designed to prevent electrical signals from penetrating the wallet, the aluminum is a fantastic choice.
If you are someone who hates having a large and bulky wallet in your pocket, you're sure to appreciate the sleek appearance of the Roco Minimalist Aluminum Slim Wallet. Specifically manufactured to fit into any pocket, even suit pockets, you can carry all of your necessities with ease. You'll especially love how small the wallet is if you're someone who enjoys traveling.
Most RFID-blocking wallets allow you to hold up to seven cards at a time, but this wallet offers even more storage. With the ability to store up to 20 cards, you can guarantee you'll have more than enough space for your cards. In addition to that, you'll also have a built-in money clip for storing cash.
As the entire wallet is designed using aluminum, you can guarantee that it will have more durability than a fabric wallet, for example. You won't have to worry about the material tearing or getting damaged after a few uses. Over time, it will continue to look as new as it was when you first received it.
Instead of relying on the traditional design of a regular metal money clip, this wallet helps to keep your cash even more secure. The patented silicone band is now thicker, which gives you more than enough support for holding multiple bills at once. Removing cash has also never been easier, as the bills will gently slide out.
Pros
Will hold cards securely
Ideal for minimalists
Slim and compact design
Cons
Will damage cards over time
Very hard to open
How to Use This Wallet
Using the Roco Minimalist Aluminum Slim Wallet is incredibly simple, as the wallet does all of the high-tech things for you. All you will have to do is remove the rubber band from the outside of the wallet. You can then insert your cards accordingly. Alternatively, you can leave the rubber band in place and insert your cards.
In terms of storing cash, there are two options. You could opt to keep it on the outside of the wallet under the rubber band, or you can store it inside behind your last card. Either option will make sure your cash is safe and secure.
It is vital that you don't try to overfill the wallet; otherwise, you'll notice severe damage to your cards over time. As this minimalistic wallet is designed to be quite tight, removing and inserting too many cards at once can cause damage.
Alternative
With the incredible number of RFID-blocking wallets on the market, you can guarantee there are many alternatives. Our recommendation is the Tuopuke Minimalist Carbon Fiber Wallet, which is slightly more expensive but worth the investment.
The main features to appreciate about the carbon fiber wallet include:
Money Clip: Instead of struggling with a rubber band when your wallet has cards in it, the money clip is incredibly easy to use. There is also an elastic band on the back of the wallet that can be used to store cash, as well.
Key Holder: Every order will also receive a carbon fiber key holder that you can use to organize up to 18 keys at a time.
Extension Kit: If you find you want even more storage space for cards and cash, you'll love that this wallet arrives with an extension kit. It includes additional screws and spacers, as well as a screwdriver, to make the wallet even larger.
Verdict
Overall, the Roco Minimalist Aluminum Slim Wallet features high-quality aluminum to keep your personal information safe. Its sleek and stylish appearance makes it an excellent choice for all types of minimalists, and it's relatively easy to use.