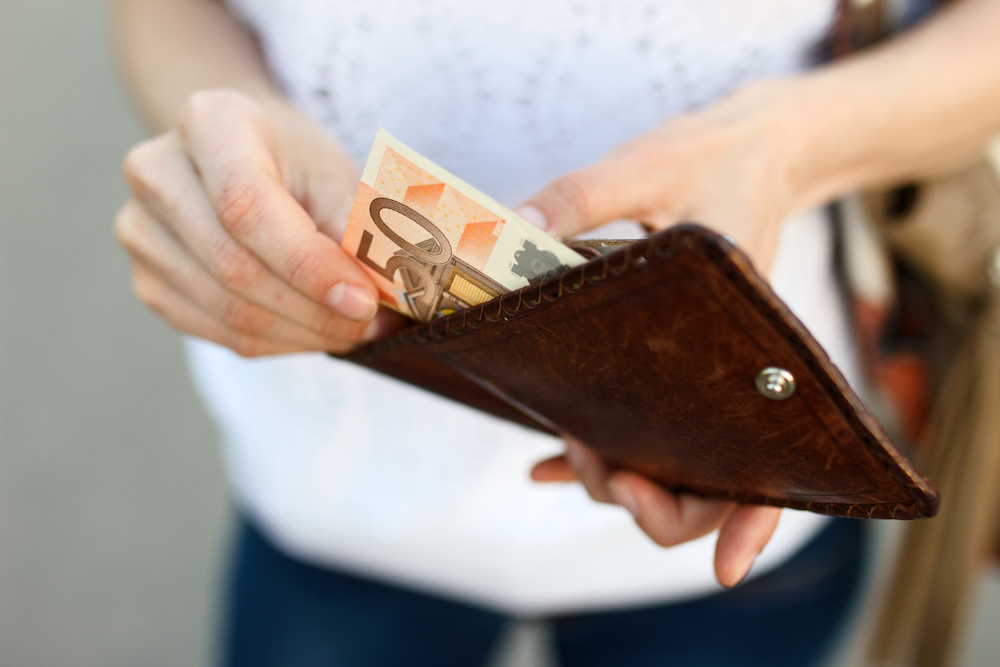 Lock Wallet Review
Using a wallet is one of the most common things for men, and most people probably think nothing of it. You may dip in there to grab a credit card or some cash, but you rarely do much more. However, if yours is looking a little worn or dated, it could be time to get a new one.
You'll find many wallets on the market now, which can be a challenge when you're searching for the right one. We chose to share this Lock Wallet review so that you can get a better idea of what it is and why it's beneficial. That way, you can make a more informed buying decision.
Lock Wallet Review
Ontel Products Corp. manufactures this item. It has been around since 1994 and has been developing and distributing innovative products for consumers ever since. The company features a variety of wares, including fitness equipment, toys, household items, and wallets.
While this manufacturer does sell its products at a variety of physical retail locations, it makes most of its sales online at third-party websites.
Who Is This Product For?
The Lock Wallet is designed for men who want to organize and protect the many cards they accumulate with time. It is essential for people who have RFID chips in any of their cards, such as bank and debit cards. While primarily geared toward men, women can also use this wallet and keep it in a purse or backpack.
Most people believe that wallets are just pieces of leather or plastic to hold cards. With advancements in technology, though, it is essential that you protect yourself from electronic pickpockets. The Lock Wallet can help prevent identity fraud and theft, making it an excellent addition to your pants' pocket.
What's Included?
The Lock Wallet comes in a plastic package and as a single piece. Inside the wallet, you have a variety of clear, plastic sleeves to house all your cards, including debit, credit, and ID cards. There are also pockets available for cash, and it features a zipper closure.
Overview of Features
You will find that the Lock Wallet is a suitable alternative to bulky, large wallets that don't do much for the organization of your items. This product doesn't take up much space, making it ideal for small purses or a pocket.
The compactness of the wallet doesn't mean you can't get enough room for all of your items, though. It's possible to fit up to 36 cards into the product. Plus, there is a handy pocket available for small amounts of cash.
With the built-in RFID-blocking technology, you won't need to worry that thieves might activate your cards or scan them to get the number. This means you don't have to be as fearful about identity theft.
Of course, this product is highly durable and looks just like leather. You might even decide it is your favorite wallet of all time. As such, you can enjoy reliability and safety with more organizational capacities, all in a fashionable product.
How to Use a Wallet with RFID Technology?
Regardless of the style of the wallet, you typically use it the same way. It is a good idea to open the item fully to expose the insides. This gives you a better idea of how much space there will be.
Next, gather together all the things you'd like to store in your wallet. These include a variety of cards, such as library, debit, credit, ID, loyal-customer, and others. It is a good idea to organize them in the way that you tend to use them.
In most cases, you want your identification card to be instantly visible. It doesn't have RFID technology, so it doesn't necessarily have to be protected. As such, the wallet contains a pocket on the outside where you can have your ID card presentable without having to remove it or open the wallet.
Now, it's a good idea to open your wallet and let the plastic sleeves fall as they will normally. Start inserting cards from most used to least used as you see fit. This ensures that you can easily flip to the one you want to pull out, saving time and effort.
The last step is to add any money or coins you have and zip the wallet so that everything is inside and protected. Lastly, you can put it in a purse or pocket.
How RFID Technology Works
RFID-blocking technology is built into the Lock Wallet, so you have a protective barrier inside the product. Hence, you don't have to do anything but load the wallet as you desire.
It's also beneficial that the wallet zips closed. Cards can't fall out and accidentally be exposed to RFID readers. There's also less of a chance that in the time it takes for you to open the wallet and extract a card, a reader could pick up any information.
Alternative
While we are sure that you will like the Lock Wallet, we did want to give you another choice. That way, you can make a more informed decision. Plus, you can easily compare the products to help you choose something ideal for your needs.
The RFID Credit Card Holder Case comes in three colors while the Lock Wallet only has one. Along with such, it is made of 100 percent genuine leather and still comes complete with RFID-blocking protection. However, it only offers 24 card slots, though they are made of fabric instead of plastic.
If that weren't enough, the RFID Credit Card Holder Case has two spaces for money and a few coins, as well as a passport, but it is a bit more expensive than the Lock Wallet.
Conclusion
We believe that everyone should be focused on preventing ID theft and fraud, which is one of the reasons we chose to share this Lock Wallet review. If you're looking for something to stop electronic pickpocketing in its tracks, this is an excellent product to consider. You can protect and organize all of your plastic money.
We were also impressed that it can hold three dozen cards and cash while still remaining compact and slim. The zipper closure is also excellent because it can't easily open while in a pocket, spilling out your items.