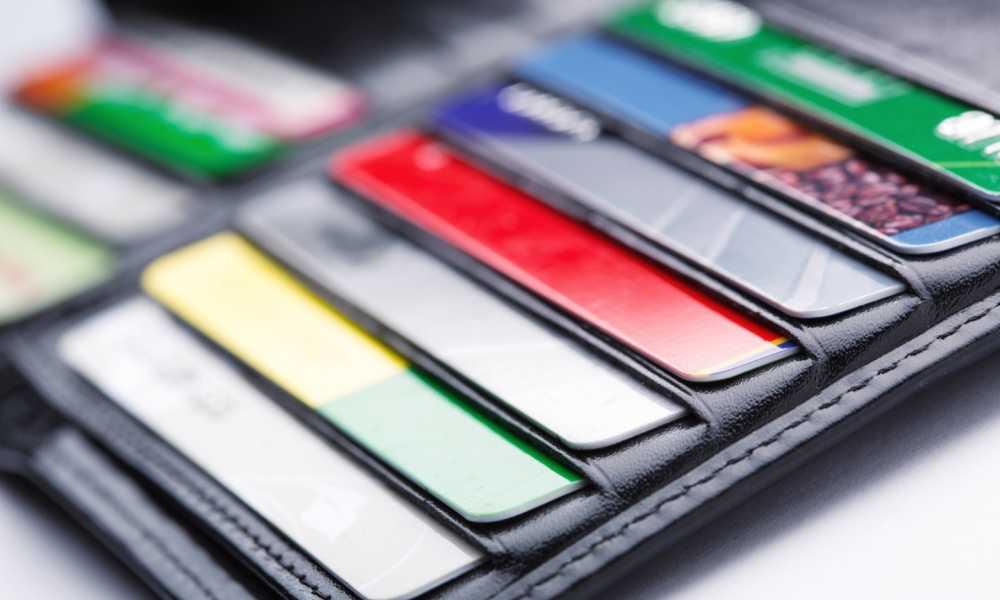 Best RFID Men's Wallets: Complete Reviews with Comparisons
There are a lot of factors that go into making a great wallet. From construction to design to overall style, there are many different things that might make you love or hate a specific wallet. However, not all of them protect your cards equally.
Wallets that have RFID-blocking material will help to prevent your cards from being skimmed without you even knowing. The best RFID men's wallets are your best option if you want to be sure that your card information is secure, but how can you decide which is the best of the best?
Today's reviews will help!
Top 5 Best RFID Men's Wallet Comparison Chart
Bellroy Leather Hide & Seek Wallet
Dango Dapper EDC Wallet
Fossil Men's RFID Flip ID Bifold Wallet
Vaultskin NOTTING HILL Slim Zip Wallet
MUTBAK Citadel – RFID Blocking Bifold Wallet
Best RFID Men's Wallet Reviews
1. Bellroy Hide and Seek Wallet
Bellroy Hide and Seek is a modern wallet with a classic twist. The blend of traditional design with slim features makes this wallet a winner for many modern men.
Review
Bellroy is a relatively new brand, but they are dedicated to creating the perfect blend of classic style while also providing functional products. This wallet does a great job of doing just that. It's classic, slim, and useful, but it still looks like it could have been your dad's before yours.
This RFID-blocking wallet features a slim design that has the overall aesthetic of a classic leather wallet. For decades to come, it will more than likely remain in style. The wallet measures just 3.3 inches by 4.5 inches, making it the perfect size to fit inside your pocket as needed.
The leather on this wallet is top-grain, environment-friendly leather. With proper care, this leather will have long-term durability. If you do have any issues with the leather quality, Bellroy has provided a three-year warranty to protect your purchase.
While RFID skimming isn't overly common, this wallet still keeps your protection in mind. The RFID layer in this wallet ensures that your details won't be stolen over an unblocked frequency.
Bellroy recommends that you do not overstuff the wallet with more than it is meant to hold. If you need a larger wallet, you should look for something with more capacity. Overstuffing a leather wallet like this one can cause it to stretch out and create issues with the stitching.
2. Dango Dapper EDC Wallet
The Dango Dapper EDC Wallet is a unique aluminum compartment design that blocks out RFID by concealing all of your credit cards inside of a case. Does this design work out or not?
Review
The overall look of the Dango Dapper EDC Wallet is relatively unique. It has a compartment that is made out of high-quality aerospace aluminum, which is both lightweight and durable. The compartment has enough space to hold up to 12 cards with ease.
This metal compartment successfully does double duty. The metal helps to prevent RFID skimming from occurring as it scrambles any incoming waves so that they are unable to get a clear frequency ID on your cards. The second part of the wallet is the exterior money clip, where you can keep up to five bills or notes with ease.
As this wallet is very slim at just 0.375 inches, adding too much money will make it bulky while also causing the wallet to degrade from being overstretched, so you shouldn't plan to put more money in it than it can handle.
This wallet is incredibly lightweight, weighing in at just 2.4 ounces, thanks to the use of aerospace aluminum. While the wallet is slim, it does expand as you add more cards and money into the package, so you should be careful not to overstretch it.
It's important to mention that this wallet is made in the U.S.A. using only high-quality components. Both the aluminum on the card compartment and the leather on the money clip are rated high in terms of longevity potential.
3. Fossil Men's RFID Bifold Wallet
The Fossil Men's RFID Bifold Wallet boasts a contemporary take on a classic design. While the functionality is very similar to many bifold wallets, this one has been updated to look a bit more modern than many other wallets on the market today.
Review
Fossil is a leather brand that makes a wide variety of wallets, belts, purses, and bags for both men and women. They are known for the diversity and uniqueness of their vintage-inspired design. Generally, their designs do a great job of taking something classic and making it work for any age user today.
This wallet, in particular, does a great job of appearing very fun and youthful while still having a functional, streamlined design. It is made using genuine cow leather, and it will begin to become more supple from day one of use. The longer that you use it, the more wonderful it will feel to hold!
The main compartments are the bill compartment, the credit card slots, and the flip ID viewing area. With all of these, it will be easy to organize your wallet for simple use and easy access. The flip ID viewer is particularly useful when you are always on the go.
Then again, while these compartments aren't the biggest around, they are generously sized. If you like to carry a decent amount of cards and cash with you, this wallet should do the trick. Even when it is holding 12 cards alongside cash and receipts, this wallet doesn't get too bulky to fit into your pocket.
4. Vaultskin Notting Hill Slim Wallet
The Vaultskin Notting Hill Slim Wallet is a zip-style wallet that offers room for cards, cash, coins, receipts, and more. While the size is small, there is great organization offered in its rather limited space.
Review
The Vaultskin Notting Hill Slim Wallet is, by all accounts, a very minimalistic wallet. While it is small, slim, and simple, everything about this wallet provides so much functionality that you may not even realize just how minimalist it really is.
The leather on this product is top-grain Italian leather. Additionally, Vaultskin spared no expense on the finishes, so they look very sleek and pulled together. Overall, this luxurious wallet shows off that you know style, and you know what it takes to look great.
Even though style is a very important part of this wallet, that's not to say that it isn't a durable option. While the zipper could be a bit stronger, the leather itself is very durable and will last for many years. It is likely that the zipper will fail before anything else, and even that can be repaired if need be.
5. MUTBAK Citadel Leather Wallet
Finally, let's take a close look at the MUTBAK Citadel Leather Wallet. This functional, practical wallet is available in three classic colors, but does it function as well as it looks?
Review
The design of this wallet is classic. It is a bifold wallet that has a flip ID pocket. This means that while you can keep bills and cards in the main compartment as is standard to many wallets, there is also an ID pocket that can flip into or out of the wallet. This makes it easy to show your ID when needed.
The colors available on this wallet are all classics: brown, camel, and black. One of these colors is likely to stand out to you to suit your own style, but all are classic and stylish. The leather itself is vegetable tanned leather. While this isn't the highest-quality material, it is relatively durable and will last for a solid few years.
Finally, this wallet has a split billfold area. This means that you can separate your big bills from small bills or your bills from your other papers, depending on what you want to do. This is a useful feature that is often overlooked.
FINAL VERDICT
These reviews have shown us that the best RFID men's wallet is likely the Bellroy Hide and Seek. This wallet is the perfect blend of classic tradition and modern style, and it has all the features that you need to have in order to use your wallet with ease.
A great alternative is the Fossil Men's RFID Bifold Wallet. This similar product is a bit more young and hip in style, and it might be a better choice if you want something that is more in line with the current fashion trends.
Regardless of what type of style you choose, remember that your main goal is to find great RFID protection, so keep that in mind throughout your search!