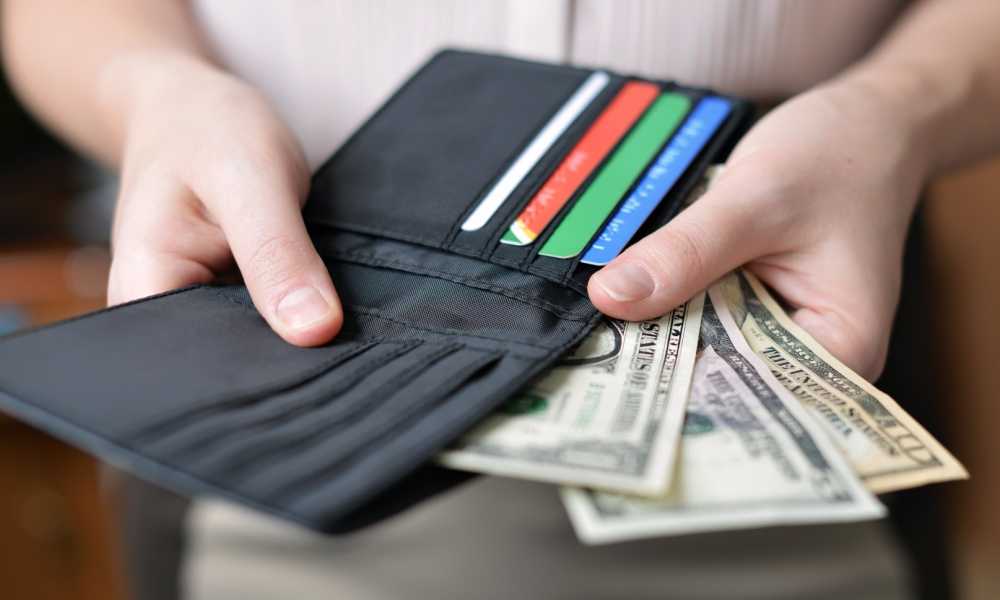 Best RFID Wallets: Complete Reviews with Comparisons
No one wants to think about how they need to protect their credit cards even when they are seemingly secure in their wallet. Unfortunately, that's the truth in today's world.
Due to the many advances in technology, dedicated thieves can steal your card information without ever touching it.
The best RFID wallets are able to protect you from these type of schemes, but there is a lot of variety among the different types available on the market. What type of RFID wallet is the best, and how can you know that it will be effective?
Our guide and reviews about the top RFID wallets will give you useful insight into these accessories and how you can effectively choose one that will help protect you and your finances for years to come. Let's get started!
Top 5 Best RFID Wallets Comparison Chart
Itslife Women's RFID Blocking Wallet
Travel Wallet RFID Blocking Bifold Slim Genuine Leather Wallets
TRAVANDO Money Clip Wallet"RIO"
Mt. Eston RFID Blocking Trifold Bifold Mens Wallet
Minimalist ID Outside
Best RFID Wallet Reviews
1. Itslife Women's RFID-blocking Wallet
First up, let's talk about the Itslife Women's RFID Blocking Wallet. This wallet, primarily marketed for women, is a large-capacity leather wallet that boasts many added features worth noting. Let's take a look at what it offers below.
Product Highlights
This is a leather luxury wallet that measures in just under 8 inches by 4.5 inches. The phone zipper pocket is large enough to fit an iPhone 6, 7, or 8 plus inside. The wallet itself is available in 32 different color variations, and all of these are made from real leather products.
The organization in this wallet is very thorough. There are multiple compartments, cash pockets, cases, card slots, and ID areas so that you can organize everything in a satisfying manner and they will stay that way even on your busiest days.
What's to like about the Itslife Women's RFID-blocking Wallet
The various colors available from this particular brand's style can all be purchased in either waxed, natural, or pebble leather. Each of these finishes gives a different feel to the soft leather that was used to create these wallets, and you can choose the finish that you want according to your taste.
Additionally, the details of the card organizers must be mentioned. Since there are so many pockets, zippers, and clasps in this wallet, it is truly easy to keep things organized. You can fit a lot of money, cards, receipts, notes, and more with ease.
What's not to like about the Itslife Women's RFID-blocking Wallet
The largest potential problem that comes with using this wallet design is that the pockets can begin to bulge when they are filled. While this bulging alone wouldn't be a deal-breaker, it causes the other pockets to be difficult to open and close, which can ultimately cause the zippers to break.
To prevent this from happening, you should keep in mind not to overstuff the pocket beyond its capacity.
2. Serman Brands RFID-blocking Leather Wallet
Next up, let's talk about the Serman Brands RFID-blocking Leather Wallet. This wallet brings safety and security to your wallet, along with slim, stylish design elements. Written below are the features that make it stand out from its counterparts.
Product Highlights
This slim wallet measures in at less than 0.4 inches thick. When you fill it completely, the size can go up a little bit, but you'll generally find that it is a very slim wallet. The rest of the wallet measures 4 inches by 3 inches.
This wallet has a unique set-up. There is a front pocket for one card that is for your card that you use the most, and two additional cards can fit inside, along with a photo ID. The money clip is located at the very middle of the wallet, and it aims to give you a convenient place to hold your cash.
This Serman Brands wallet is made from top-grain leather, which is hand-crafted and carefully put together to give this wallet durability and strength in every single seam. Additionally, the wallet is lined with RFID-blocking material, which helps to keep your card information safe even if someone tries to use a skimmer to steal your information.
Finally, this wallet is available in six different unique colors. With all of these colors—brown, tan, grey-black, mahogany, chocolate brown, and jet black—you can find something that suits your needs and style.
What's to like about the Serman Brands RFID-blocking Leather Wallet
The money clip inside of this wallet can hold up to 25 bills, maybe even more! Obviously, the more bills you add, the more thickness you are adding to the wallet. Still, it's nice to have a wallet that can hold more bills when you need it to, and slim wallets often lack this ability.
The front pocket, which is designated for cards, has a convenient pull tab. This tab can help you to quickly and easily get a card out. In other slim wallets, it can be a struggle to take out the card that you need. This tab makes it quick, easy, and efficient.
What's not to like about the Serman Brands RFID-blocking Leather Wallet
The RFID lining on this wallet does not block some cards that have RFID chips that transmit at very low frequencies. Commonly, this might include transit cards, ID badges, or hotel key cards. This is both a positive and a negative because while some would prefer their wallet block everything, others like being able to scan these cards without taking them out.
Ultimately, it's up to you to decide whether or not this is a positive or negative feature of the Serman Brands wallet.
3. Travando "RIO" Money Clip Wallet
The Travando "RIO" Money Clip Wallet is another great money clip wallet combination that can fit into even the slimmest of pockets with ease, but what else is it good for? Let's find out!
Product Highlights
This wallet is a slim, men's style wallet that has a modified bi-fold design. Rather than being laid out like a traditional bi-fold wallet, this one has a money clip inside instead of a bill compartment. This pleasant change helps to keep the wallet slim and stylish.
The compartments have a unique layout too. In total, there are seven card pockets on this wallet. One of them is on the front with a simple thumb slide area, and the rest are on the inside. The money clip is on the main fold and can be adjusted to hold many different bill thicknesses.
The wallet has a nice leather exterior, and the inside lining has a layer of RFID-blocking fabric, which helps to protect your information from being stolen through your wallet. With this layer, you can be sure that your credit card information is safe and protected.
What's to like about the Travando "RIO" Money Clip Wallet
While this slim wallet only has seven card pockets, it can actually hold up to 14 cards in it. Each pocket is wide enough to fit more than one card. Even when fully packed with 14 cards, you will find that this wallet doesn't become overly bulky or inconvenient to use.
What's not to like about the Travando "RIO" Money Clip Wallet
Although this wallet is relatively slim, the overall size of it might be bigger than what those who want a minimalistic wallet are seeking. If you are okay with a wallet that is slim but not tiny, then this is still a great choice for you, so that should not be a deterrent.
4. Mt. Eston RFID-blocking Men's Wallet
Let's move to our next wallet, the Mt. Eston RFID-blocking Men's Wallet. This one is a classic, leather tri-fold wallet that can fit a lot without losing its style. Allow us to elaborate on that below.
Product Highlights
This is a tri-fold wallet that boasts a two-layered bill compartment, 11 card slots, four oversized pockets, and a fold-out ID window for your ID. You will be able to organize everything into these pockets with ease since each pocket is just a little bit bigger than you need it to be, thus allowing you to move things in and out without hassle.
The leather used for these wallets is a smooth pebble grain leather finished with premium U.S.A. finishes that should be durable for years to come. There is a lifetime warranty on this product as well, so you can trust in its durability.
What's to like about the Mt. Eston RFID-blocking Men's Wallet
The structure of both the bill pocket and card pockets is great. Because of the way each section is layered, you can easily see where things belong and put them in the right place. This makes getting yourself organized easier than ever.
Another thing that we love about this wallet is how timeless it is. Even after years of use, this wallet will always have an appealing design that stands out as a classic look.
What's not to like about the Mt. Eston RFID-blocking Men's Wallet
This is not a slim wallet. Because there are so many pockets, you may find that this ½-inch thick wallet becomes over 1 ½ inches thick once fully loaded. If you want something slim, then this isn't for you.
5. Bryker Hyde RFID-blocking Minimalist Wallet
Finally, let's discuss this RFID Blocking Minimalist Front Pocket Wallet from Bryker Hyde, a nice wallet brand. Will its features be enough to put it on the top of the list? What makes it better than other RFID wallets on the market?
Product Highlights
This wallet is designed to be exceptionally slim and minimalist in its design. With that design in mind, you should be able to fit it in your front pocket with ease. Though the wallet has eight card slots, a money clip, and an ID slot, it's still possible to keep it thin enough to keep in your front pocket.
More than that, this wallet from Bryker Hyde is also functional in both design and security. The leather on the outside is very durable, and the RFID-blocking material incorporated inside will keep your information safe from potential thieves.
All-in-all, it's a sleek, smart design that anyone would love to have when choosing a good-quality RFID wallet.
What's to like about the Bryker Hyde RFID-blocking Minimalist Wallet
The slimness of this wallet is definitely its main draw. Even when packed with eight cards, an ID, and some dollar bills, this wallet won't strain your jeans or cause any lines to form on your pants. Though there is a money clip on the inside, it doesn't have an exterior metal clasp that can cause damage to the cards or your pocket.
What's not to like about the Bryker Hyde RFID-blocking Minimalist Wallet
The biggest issue with this wallet is the durability of the money clip. While it can hold money, it isn't secured as well as it could be. As such, you run the risk of losing your money if you do not secure it when it gets loose.
BUYER'S GUIDE
As mentioned, there are hundreds—if not thousands—of different RFID wallets available on the market right now. When there are this many options, how can you know which is the best for you?
This buyer's guide should help you to understand better the different features that you should look at when making your final selection. These include type, size, materials used, weight, and protective features.
The first thing that you should consider is the type of wallet that interests you most. Some people like a wallet with many card slots and zipper pockets to be able to hold a lot of different things in a very organized manner.
Others, however, prefer to keep things more simple and stick to a bi-fold or tri-fold wallet. These wallets are usually slim and fold over one or two times so that you can keep things safe and secure without the need for a big zipper wallet.
Ultimately, there isn't one type that is better than the other. In the end, it is all about your personal preference and taste. Choose one that you believe will work effectively for you.
Size
The next thing to consider is the size of the wallet. You have to ask yourself: do you plan to carry the wallet in your back pocket, or do you use a bag on a daily basis where you will be keeping the wallet?
More than that, you might also want to ask yourself if you want to be able to fit it into a small crossbody bag when needed, or do you want to have a bigger wallet with more room inside of it? Consider these questions when choosing the size of your wallet.
Materials
There are a few different types of materials that are often used when making RFID wallets.
First, the material of the outer finish should be considered.
This layer is mostly for the look of the wallet, but it also affects durability. Choose a wallet with leather or tough nylon finishes for the longest-lasting accessory.
Next, you should consider which type of RFID-blocking materials the wallet uses. There are a few different types of materials, such as aluminum or handmade fabrics, that block RFID signals. Find out which type of material the wallet uses so you can be sure that it works.
Weight
Every wallet will have a different weight. Whether you plan to put the wallet into your back pocket or keep it in your purse, having a wallet that weighs too much may lead you not to want to carry it around with you at all.
Remember, everything that you put inside of your wallet is going to add even more weight to it, so you should be careful that the base weight of the wallet isn't too much.
Protections
The goal of owning this wallet is to block RFID signals from being able to copy your card information. As mentioned above, you should ensure that your wallet has a reliable material inside to keep the RFID signals out.
Additionally, you want to be sure that the zipper, card pockets, or other sections of the wallet are not going to tear easily. If they do, you are at risk of losing your money, credit cards, or other personal information simply because of the wallet not being durable enough to protect you.
RFID Wallet F.A.Q's.
How do RFID wallets work?
The goal of RFID blocking is to prevent any type of radio signal from interacting with the chip located inside your credit cards. RFID, also known as Radio Frequency Identification, is used to recognize your card when you have one that is enabled for tap-and-go, quick reading, or any other features.
Many credit cards have this type of ID chip inside, and you might not even be sure if yours does or does not sport this technology. This technology helps the card reader to identify and approve your card more quickly.
In fact, it's not just used in credit cards. It is also utilized in passports and other documents to make scanning and ID-ing faster and more efficient.
RFID wallet makers line your wallet with materials that scatter signals and prevent any type of RFID-skimming device from being able to read your card information. By simply using the wallet, you can protect your information.
How to make an RFID blocking wallet?
If you're handy or you have a very specific style of wallet that you are looking for, why not try to make your own? With a few tools, time, and patience, you can begin to add an extra layer of protection to your wallet by simply following this video:
If you don't feel ready to take on that type of project, then don't worry! There are many great options of pre-made RFID wallets out there. You certainly do not have to make your own at home.
How to test RFID blocking wallet features?
Many people are skeptical about the benefits and use of RFID wallets. We believe that while you might not absolutely need to have this type of blocking protection, why not protect yourself from a potential risk if you can do so?
Still, you might be doubtful that any wallet you invest in doesn't actually do anything to lower your chances of being affected by RFID skimming. How can you even be sure the wallet really works? For that, we can help you out.
Do you have a pass card for public transportation or perhaps a door at work? Maybe you have a tap-and-go pay credit card that you use?
You can test your wallet by leaving any of these items inside your wallet and trying to tap and use them through your wallet. If they do not work when they are the only cards in your wallet, you can feel some reassurance that the RFID-blocking feature of your wallet is working!
How to RFID block your wallet?
There's a good chance that you're already using the exact type of wallet that you love most, and you are not ready to replace it with something that you will have to be used to using again. Just because you don't want to change wallets doesn't mean that you can't protect yourself from the risks of RFID skimming!
There are a few simple ways to add a layer of RFID protection to any wallet:
Add a layer of aluminum foil behind your cards to scatter signals
Get an RFID-blocking card that you can slide in behind your other cards
Use another type of metal to disrupt the signal
Buy RFID-blocking fabric and make your own wallet layer out of it
What is an RFID wallet?
An RFID wallet is a wallet that has some type of material between the layers to prevent RFID signals from being able to read and identify any of the cards or documents inside. Typically, these wallets use cloth fabric that has been fused with various metals to offer this type of protection.
FINAL VERDICT
There are many RFID-blocking wallets out there, that's true. But which is the best RFID wallet? It can be hard to make that choice, but we've gathered enough information to give you our top suggestion.
Overall, the Serman Brands RFID Blocking Leather Wallet impressed with its sleek design, RFID-blocking capability, and color options. While the RFID-blocking feature doesn't block transit cards, most people will find this to be a benefit rather than a problem. This wallet makes your life easier, and that's what a wallet should do!
Another great option that you may want to consider is the Mt. Eston RFID Blocking Men's Wallet for its classic design updated for modern functionality. If you are okay with something a bit bulkier, this is the top choice for you!