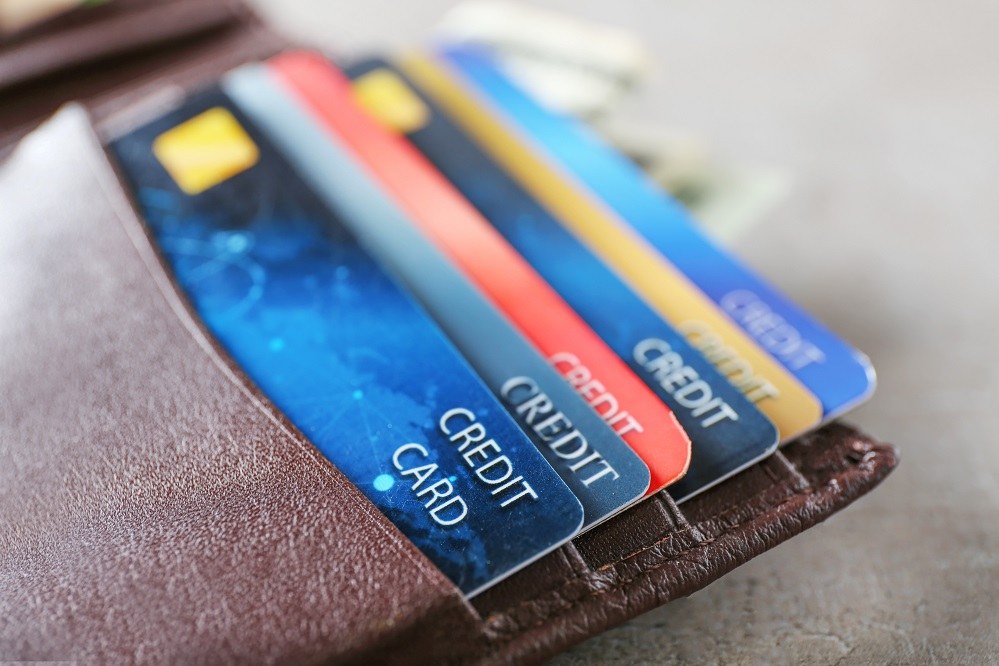 Flipside Wallets RFID Blocking Wallet Review
There's no denying the practicality of a wallet nor the fact that they're an essential everyday item that most people, male and female, carry with them. Alongside your keys and perhaps a cellphone, a wallet is probably right up there as your most used personal item. Wallets are so much more than just a place to store those dollar bills securely. These days, they can also make a statement about the owner's style and of course, in the case of the best RFID blocking wallets, can help to keep your vital credit and debit card information safe from potentially being stolen.
Depending on your own personal style and what kind of fabric you prefer, there are plenty of options when it comes to excellent wallet choices. Whether you prefer a traditional leather version, a slimline and minimalist wallet that can only hold a couple of your most regularly used credit cards, or something more chic and sophisticated, there's a vast range of choice to suit all budgets.
We're taking a look today at a wallet designed and manufactured in the US by Flipside Wallet to see just how its features stack up and to help you decide whether it's worth investing in.
Flipside Wallet
This Flipside wallet with its RFID blocking technology has plenty of features that you'll appreciate, not least the fact that it's been made from aircraft grade aluminum alloy. Alongside that patented RFID blocking design, it's also be constructed in such a way so that it won't damage, crush or crack your cards. It's available in a choice of six contemporary colors to suit both men and women it has a highly practical and functional design.
Who is this product for?
This Flipside wallet is an excellent choice for anyone who wants a secure wallet that has an excellent internal capacity which can hold up to 8 cards as well as coming with a clip, ideal for securing dollar bills or tickets. It's also a great choice for anyone who takes their security seriously and wants to ensure that they have a wallet that can block RFID skimming and is also sturdily designed so as not to crush or damage those cards.
What's included?
It's a wallet! What more do you want? Seriously though, it's fully patented and automatically locks itself shut so as wallets go, this one is pretty impressive. It's made from high-strength polycarbonate so has been designed and engineered to last, and it can easily hold up to 8 cards and 10 bills. It also comes with a detachable clip, which is excellent for safely storing additional items such as tickets, receipts, business cards, or perhaps a couple of extra bills.
Overview of key features
Flipside believes that your wallet should be nothing short of a mini vault that you can conveniently carry around in your pocket. For that reason, they've focused on engineering a secure crush-resistant RFID blocking wallet, which won't let you down. It's versatile and stylish and represents the evolution of the traditional leather wallet. It's even made from aircraft-grade aluminum alloy which should tell you all you need to know. When it comes to security, this Flipside wallet takes no prisoners and makes no compromises. As well as being safe and reliable, it also automatically locks itself shut so when you do lose your wallet, the contents aren't in danger of falling out.
There are just some of the key features you can enjoy from a Flipside wallet:
Holds up to 8 debit or credit cards along with 10 bills
Conveniently flips itself open with just a push of a button
Patented and industry-leading RFID technology applied
Engineered from crush-resistant polycarbonate resin
Easy to eject the card you require with your thumb only
Additional modular attachments add to the overall capacity
Patented in the US and internationally and exclusively designed and made in the US
Pros
Stylish and practical
Streamlined design
Minimalist and modern
Durable construction
RFID technology
Automatic locking
Cons
A little bit bulky to carry in your pocket
How to get the most out of your Flipside wallet
If you're still not sure whether the Flipside wallet is for you or how to use it correctly, then check out this video from the manufacturer which runs through the security and functionality of this stylish and versatile wallet.
Alternatives

If you are looking for something in the sub $20 bracket and which is also made from leather, then you should check out the Travelambo minimalist wallet. Featuring a silver embroidered RFID lining, it comes in a vast range of colors and leather textures and is a stylish and sophisticated everyday wallet. With its slimline and minimalistic design, it eliminates unsightly bulk and can conveniently slip into the back pocket of your jeans. It's budget friendly and also comes in a gift box, making it an ideal present choice.
Final Verdict
Overall we'd rate this as a highly practical and durable wallet which comes with modern features like the patented RFID blocking technology as well as an industrial style construction thanks to the use of aircraft-grade aluminum and high strength polycarbonate. It's rugged and durable and has been designed and engineered to last.
It's available in a choice of six contemporary colors, so you are bound to be able to find one to suit your own unique style and personality. Each Flipside wallet also comes with its own detachable clip, perfect for holding additional items such as receipts, tickets, or some extra cash. Manufactured and assembled in the US and featuring an international patent, it's a reliable wallet that will keep your cards and money safe.