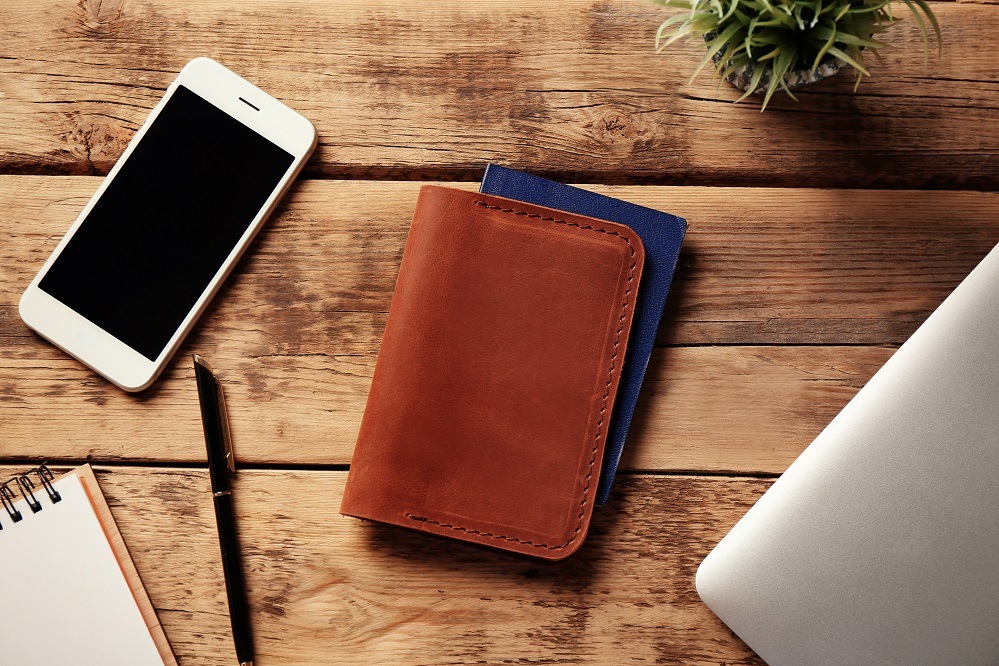 Villini Leather RFID US Passport Holder and Card Wallet Review
With any advancement in technology designed to make our lives easier, there can be some drawbacks. With radio frequency identification (RFID) devices making paying for goods and passport control a much quicker process, it also presents an opportunity for thieves and scammers to steal money and our personal data.
Thankfully, there are simple solutions, which can thwart any attempt at this electronic pickpocketing, and one of the best available is the Villini Leather RFID US Passport Holder and Card Wallet, which will keep your cards and passport data out of reach of the data bandits.
Villini Leather RFID US Passport Holder and Card Wallet
The Villini Leather RFID US Passport Holder and Card Wallet was first made available for sale in 2017 and it has proved to be a hugely successful product within the RFID blocking wallet category. This is evidenced by the 94% positive reviews it has had and given how long it has been on sale, and the number of reviews it has received, to maintain that level of satisfaction is exceptional.
It is designed to be used as a wallet for carrying credit cards, debit cards, paper money, and a US passport, although it can be used for a passport from other countries if their size is compatible. The main function of this is to block any attempt by scammers or data thieves to access the data on either the cards or the passport inside, and it does so with the use of RFID blocking material which is sewn within the interior.
Who is this product for?
It is a fact of modern living that we carry less cash, and this has accelerated in recent years with the introduction of RFID technology whereby we simply pay for low-priced items by 'tapping in' our credit or debit cards. Anyone who carries a credit or debit card with an RFID chip will want to use this wallet to prevent electronic thieves using a scanner to access their card details.
The second category of people who will have a use for this RFID blocking wallet is those who travel overseas and obviously need to carry their passports with them. ID theft from RFID-chipped passports is a growing threat, so having it inside a wallet which has RFID blocking material will prevent that from ever happening.
What's included?
There is not a lot to any wallet and even with an RFID blocking one, that is the same situation. You'll receive your wallet with the only difference to any other being the color you chose.
Overview of features
With the main job of this wallet and passport holder to protect you from identity thieves with scanners, then it bodes well that there is a very effective RFID blocking fabric sewn into the inside on both sides. This will stop any would-be thief from accessing either your passport or your cards.
You can carry four cards, plus paper cash in the slots on the left, and on the right, there is a large slot for your passport. When you are not carrying your passport, rather than it being redundant, the right slot could be used for cash, postage stamps or tickets.
The wallet is made from 1.7mm thick leather, and there is a very attractive choice of 9 colors to choose from including light blue, pink, claret and black. Keeping your wallet securely closed at all times while it is in your pocket or bag, is a study circular clasp.
Given its quality, this should last you for a long time, but just in case a defect does occur, the manufacturer provides you with a 3-year warranty.
How to use it
Obviously, with a wallet, there are not a lot of moving parts, so there isn't any need to set it up or follow any complicated instructions.
The fact that it is an RFID blocking wallet means that the cards you should place in it are those which have an RFID chip, albeit there is no rule that says you can't use it for non-RFID cards if you wish.
Your credit, bank and debit cards go into the small pockets on the left-hand side of the wallet, and there is also a larger pocket on the left for any cash that you have.
On the right, there is the slot for holding your passport, and the easiest way to use this is to have the back cover slide in here, with the rest of the passport pages folding around that. Bear in mind that the RFID chip is normally at the front of your passport so do not leave your wallet lying open for long periods of time, just in case some eagle-eyed scammer spots it and tries to scan the chip.
One last thing is that the leather can be cleaned and maintained using a small amount of leather cream.
Pros
Effective RFID blocking
Durable leather cover
Embossed with USA coat of arms
Strong closing clasp
Choice of colors
Cons
Leather has a strong odor when new
Only 4 card holder pockets
Alternative
While most people like to be patriotic and can do so with the Villini RFID blocking wallet, it's not everyone who will want one with the US seal on the front. This could either be because they are not American, or simply due to the fact that they prefer a plain cover. Whichever is the case, a great alternative is the Greatshield RFID Blocking Passport Holder and Card Wallet.
Its leather cover has some subtle patterning on it, but otherwise, it is neutral. Inside, it has a passport slot and pockets for up to 9 credit or debit cards.
Conclusion
It is easy to see why the Villini Leather RFID US Passport Holder and Card Wallet has had so many positive reviews. It provides excellent RFID blocking to protect you from identity theft, and the fact it has an attractive leather cover, with a choice of colors, means it looks great too.