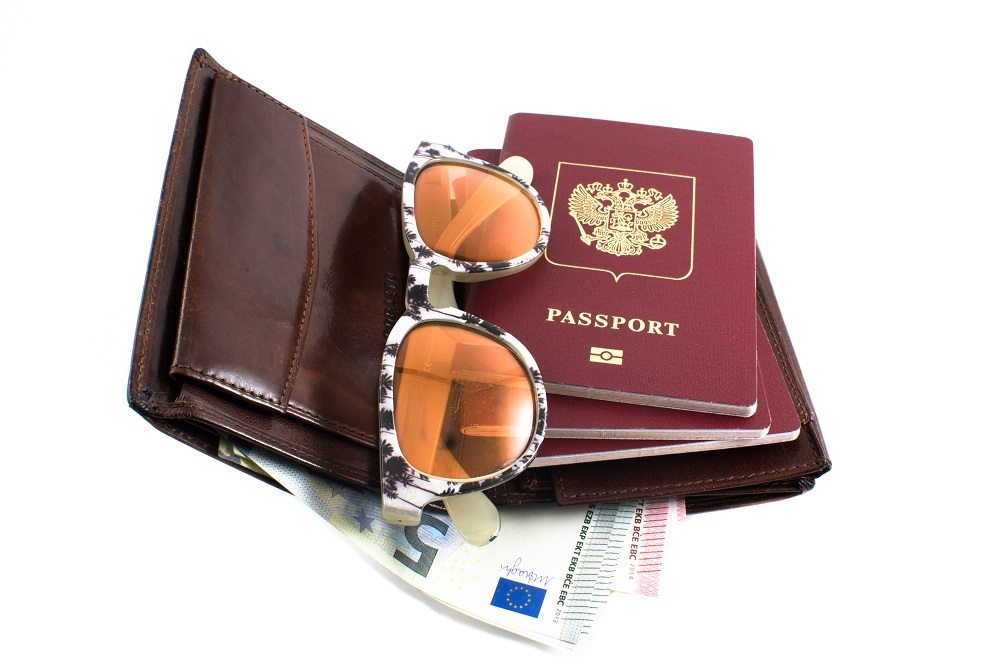 E-Jay's RFID Blocking Passport Holder and Wallet Review
Unless you have actually been a victim of ID or data theft, it is hard to comprehend the amount of stress and inconvenience it can cause an individual, and their family too. Some victims actually describe it as worse than being burgled. Thankfully, you do not have to suffer the same distress, especially when it comes to your credit and debit cards or your passport being scanned by thieves.
The reason is RFID blocking technology which stops them from accessing the chip. This is found inside special RFID blocking wallets, and a relatively new one which has gained a lot of satisfied customers, is the E-Jay's RFID Blocking Passport Holder and Wallet.
E-Jay's RFID Blocking Passport Holder and Wallet
This is an RFID blocking wallet which has not been around for long, given that it was first sold in early 2018. In the time since, its popularity has gradually gained momentum to the extent it is now one of the most popular wallets of its type currently available for sale online.
It is made from premium Saffiano leather and is available in a choice of 9 different colors, and unusually for a leather wallet, some of those colors are very bright such as the pink, orange, and turquoise.
E-Jay's has another version of their RFID blocking wallet, but it is smaller and thus not big enough to protect a passport.
Who is this product for?
As it is large enough to hold a passport, the first group who this is going to appeal to are those who travel overseas and thus need to carry their passport with them. Airports are a prime location for digital data thieves whose scanners can steal the information from the chip inside a passport, but with an RFID blocking wallet protecting your passport, you will not be one their victims when you travel.
The other group is just about everyone else, as it is those who have a credit, debit or cash card, with an RFID chip for contactless transactions. These have become so popular in the last few years that just about anyone who has a money card of any type is likely to have one with a chip inside. To protect any of your cards being compromised you need to keep it in a wallet with RFID blocking.
What's included?
This is undoubtedly going to be the shortest paragraph in this article, as quite simply what you receive is the E-Jay's RFID Blocking Passport Holder and Wallet.
Overview of features
One of the top features of this RFID blocking wallet is the number of card slots. It has no fewer than 8, so for most people this will be enough for all their cards. Add to this a further slot to keep folded money bills too, then even the tip for the taxi driver taking you to the airport is safe.
An airport will involve having your passport with you if you are going abroad. The slot the wallet has for it, means it is also protected from anyone trying to scan your passport's chip to steal your data.
The wallet is made from premium Saffiano leather which not only makes the wallet very durable, it gives it an appearance and a texture that tell you it is a quality item. Bear in mind you can choose the color of your wallet, and although there is not the biggest range of choices, it is certainly varied with black at one end of the spectrum and orange at the other.
How to use it
Although the term 'RFID blocking' might sound like there's something technical you need to do to use a wallet which has it, the truth is you don't, because the blocking technology is already sewn into the interior of the wallet. When you open the wallet, you will see that there are two cards slots on the left and six on the right, so you have plenty of capacity.
To make the wallet as convenient to use as possible, the sensible thing to do would be to place the two cards which you use the most often in the two left-hand slots, and all your other cards in the right-hand slots. This is especially so when your wallet is holding your passport, as it covers the right-hand slots when in place.
Should you wish to carry cash in the form of bills, you can fold these and slot them into the billfold section, which is on the left side, behind where the two cards slots are.
When not in use, the wallet can be closed and folded flat, allowing it to be placed securely in a pocket, backpack, briefcase or handbag.
Pros
8 card capacity
Small and compact
Textured leather material
Cards and bills are easy to access
Choice of 9 colors
Cons
Passport slot tight when trying to remove it
No clasp to keep wallet closed
Alternative
One of the appeals of the E-Jay's RFID Blocking Passport Holder and Wallet is its bright color choices. However, there are only 9 to choose from, so if you want a choice of colors that would do a paint chart proud then you need to check out the Zoppen RFID Blocking Passport and Card Holder.
There are a grand total of 41 colors to choose from with some exotic names like Niagara Blue and Burnt Sienna among them. Admittedly it only has two card slots but as many people only use one or two cards, if you are one of them, it is an excellent and very stylish way to protect them and your passport from data pickpockets.
Conclusion
E-Jay's RFID Blocking Passport Holder and Wallet is a small, slim and very effective way to protect your credit cards and your passport from the potential of having your personal data stolen from them. With 8 slots, it has large card storage capacity, and with a choice of colors, you can protect them all in style.