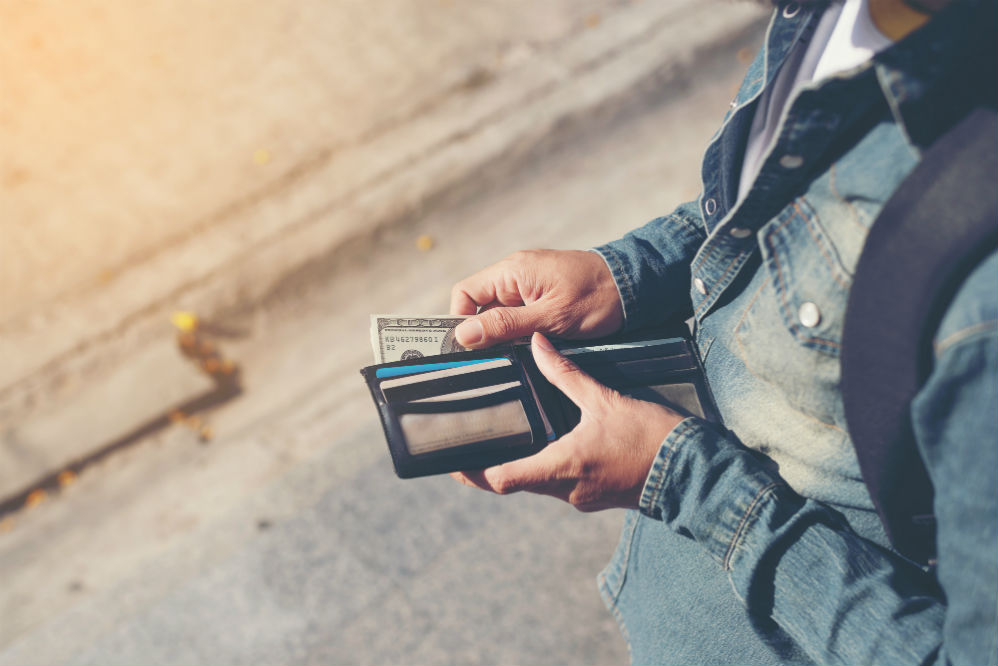 Conceal Plus Metal RFID Blocking Credit Card Wallet Review
The alarming increase in the number of individuals who have details stolen from the credit and debit cards they were carrying in their purse or wallet should make everyone pause for thought. After all, if your cards are unprotected what is there to stop you being the next victim of the criminals who can surreptitiously scan your cards? The answer is, nothing!
The solution is to have something that can stop them scanning your cards, and that something is an RFID blocking card holder with one of the simplest and most effective being the Conceal Plus Metal RFID Blocking Credit Card Wallet
Conceal Plus Metal RFID Blocking Credit Card Wallet
The name 'Conceal Plus' is a bit of a giveaway when it comes to determining what this company make, and indeed all of their products are designed to protect your personal items and specifically the data that is held on them.
Based in Detroit, Conceal Plus first released this metal card holder in early 2018, and since then it has sold well, with the vast majority of reviews from customers being positive.
What sets this apart from many other RFID wallets is the fact that it is made from metal, and it is very compact. For those that like everything they might have to use in public to have a bit of style about it, the wallet can be purchased in a range of colors. Some even have printed logos and text, with 'Best Dad Ever,' an obvious candidate for a gift.
Who is this product for?
One look at this metal RFID blocking wallet will tell you that it is not designed to have a large capacity, and therefore its appeal will be to those who do not carry cash, or if they do, they carry it in a pocket rather than a wallet. Obviously, the RFID blocking feature is going to desirable for anyone who has concerns about data from their cards being scanned without their knowledge.
It has to be said that this type of credit card holder is usually associated with male users and with some of the colors and text you might come to that conclusion. However, not every color is necessary targeted towards men, and that includes the pink colored one, albeit there is no rule saying a pink credit card holder is exclusively for females.
What's included?
This one of those products that does not have a long list of included items that need to be checked off when you open the packaging. In fact, the list for this has a single line given that the one item you will receive is the Conceal Plus Metal RFID Blocking Credit Card Wallet
Overview of features
It is often said that the simpler a product is, the better it will be, and that can certainly be applied to this RFID blocking card wallet. It is made from high-grade aluminum which makes it robust, yet it is still very lightweight. It is also small enough to fit conveniently into most pockets, and certainly into your bag.
Tested for its RFID blocking credentials, it will keep up to six flat cards safe although, with most cards now being embossed, that is more likely to be four cards. It is easy to place your cards into the wallet and to remove them, there is a slide lever on the side.
With a choice of up to 12 colors and designs, there is bound to one that suits everyone, and it could even make a great gift for someone.
How to use it
One of the great things about RFID blocking wallets is that although the initials stand for 'radio-frequency identification,' and sound somewhat technical, they are actually extremely easy to use. The simple reason for this is that the technology required to block illicit scanning of your cards is part of the manufacturing process and contained within the materials used to make the wallet.
With this specific RFID blocking card wallet, you have the capacity to store four embossed cards, or six non-embossed cards. To store them, all you do is place each one in the slot and push it inside. You will see that the entire card is now within the wallet, so the chip in it is protected no matter which way round the card is sitting.
If you need to use one of your cards to pay for something, all you need to do is push the sliding trigger on the side of the wallet towards the end of the wallet where the opening is. When you do this, all your cards should appear.
The wallet should be small enough to fit in most pockets, be that in trousers, jeans, a shirt or a jacket, and of course you can also carry it in a bag, briefcase or backpack. With regards to sitting down with the wallet in your back pocket, we should point out that it is very rigid, so it may be more comfortable to move it to a front pocket before sitting.
Pros
Made from strong aluminum
Very easy to use
Sliding lever to remove cards
Small and compact
Large choice of colors
Cons
Small capacity
Metal may scratch due to keys, coins, etc.
Alternative
A lot of people like the concept of a small, compact RFID blocking card holder like this one from Conceal Plus, but shy away from it due to it being made from metal. If that sounds like you then how about an alternative which has a leather case into which the metal wallet can be placed? If so, the FIDELO Minimalist Wallet for Men RFID Blocking Wallet and Leather Case is the ideal choice.
It is multi-functional in the sense that it can hold cards and folding money, and its capacity is impressive with up to seven cards being able to be stored, with five in the wallet, and two more in the leather case. There is a quick-eject trigger to access your cards, and its RFID blocking capabilities have been fully tested.
Conclusion
The Conceal Plus Metal RFID Blocking Credit Card Wallet is the ideal solution for anyone concerned about data theft from their cards. it is simple, compact and robust, with several color choices, so it also makes a great gift