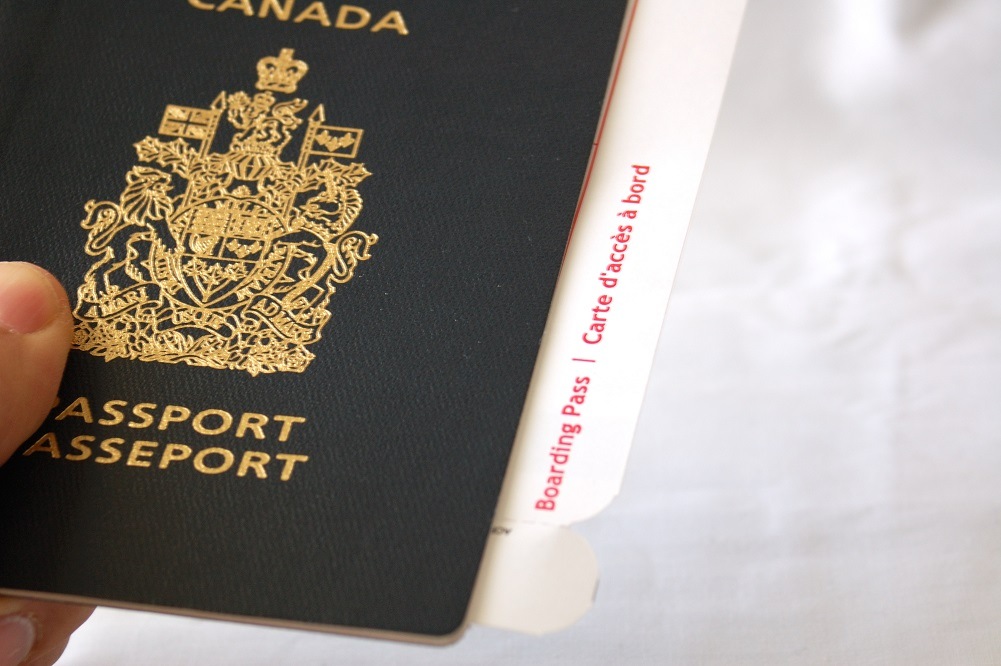 Corkor Vegan Cork RFID Blocking Passport Wallet Review
With identity and data theft seemingly on the rise with every day that passes, it is not always high-tech security equipment that you need to protect yourself. For example, for your bank cards and your passport, if you keep them in an RFID passport wallet, any crook trying to scan them without your knowledge, will not be able to.
There are lots of passport holder wallets available, some made from leather, others from man-made materials, but the Corkor Vegan Cork RFID Blocking Passport Wallet is different because it's made from a sustainable and natural material, namely cork.
Corkor Vegan Cork RFID Blocking Passport Wallet
Corkor is the brainchild of two Portuguese entrepreneurs who decided that they wanted to manufacture goods that did not involve the need to use animal products, such as those made from leather. They saw that cork was the perfect way to do so, and so today Vitor Lopes, and Natalia Guennero, and their Corkor company, now produce an entire catalog of bags, wallets, purses, and belts from cork.
The ethos behind their cork RFID blocking passport wallet and every other that they produce is that it is handmade, manufactured from natural cork and it has even been certified as 'vegan' confirming there are no animal products used.
This RFID blocking passport holder is one of seven versions which Corkor manufacture with the others tending to be smaller for card use, rather than for a passport and cards, as is the case with this one.
Who is this product for?
Let's start with the Corkor Vegan Cork RFID Blocking Passport Wallet's most obvious feature and that is the fact it is made from natural cork, with the added 'vegan' certification from People for the Ethical Treatment of Animals (PETA). That means it is going to appeal to those who believe that animals should not be killed so that their leather hides can be used to make products.
Moving on from any moral reasons for wanting this product, there is the practical one of wishing to protect personal information. Anyone who carries credit or debit cards each day, or those who need to carry their passport for travel, will benefit from the RFID blocking protection this wallet provides.
What's included?
This is a very simple answer because what you will receive is the Corkor Vegan Cork RFID Blocking Passport Wallet
Overview of features
If we start with the practical features of the wallet, and check inside, you will find that the capacity of this wallet is impressive. Apart from the large passport holder slot on the right, you have a further 6 compartments into which you can store four credit cards, some money bills, and other documents and receipts.
Regardless of what specific items you store in the wallet, you can be confident that any thief or scammer who tries to access any of the personal data stored on the relevant RFID chips, will come away empty handed. This is due to the RFID blocking materials that are contained within the structure of the wallet.
The cork used to make the wallet is obviously a major feature, but notwithstanding it being natural and negating the use of animal products, it is also a very tough material in its own right. It will resist scratching from items such as keys when it is in your pocket, it will also resist staining too. Another benefit of cork is that it will resist water so if it should happen to get splashed, the documents, including your passport will be safe inside.
How to use it
One of the first questions that get asked in respect of a wallet made from cork, is whether there are any special ways in which it has to be treated in terms of looking after it or using it. The simple answer is no, because in this form the cork is extremely durable, resistant to abrasion and water resistant, and therefore it can be held and used in exactly the same way as a leather or nylon wallet. Even if it needs to be cleaned, a simple wipe with some soap and water will keep it in top condition.
In terms of using it as an RFID blocking wallet, you have a large slot on the right-hand side which is obviously where you put your passport when carrying it. On the left side, there are 4 slots for your cards, a slot for folding money, and another slot which is an ideal size for a folded boarding card. Otherwise, you can use this for additional cash, or any other small document which you need to keep safe.
Pros
Made from natural, sustainable cork
Water resistant
Additional large slots
Scratch and stain resistant
Choice of 6 colors
Cons
Texture might not suit everyone
Higher cost than most leather wallets
Alternative
One of the facets of having a unique product is that there are few alternatives, and that is the case with the Corkor product, with them being the only ones producing these types of RFID blocking wallets from cork. So, as an alternative, we are going to look at one of their smaller wallets, for those who have no need for a large passport holder but want a smaller one for their bank cards.
The Corkor RFID Blocking Slim Wallet is made from the same natural cork as the passport holder, so you get all the same benefits. It has a total of 4 compartments which can be used for a combination of cards and money bills. It also comes in a choice of 6 colors.
Conclusion
Being kind to animals might not have been the first thought in your mind when you first set out to find an RFID passport holder, but the Corkor Vegan Cork RFID Blocking Passport Wallet allows you to do just that. Using a passport wallet made from cork means that not only are you protecting your personal data, but you are also helping to protect animals too, which is surely not a bad thing.